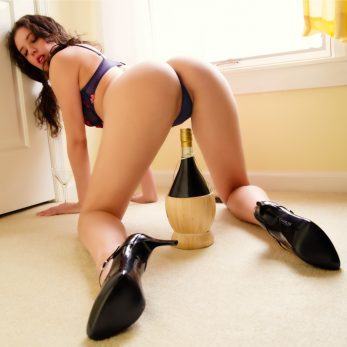 New Year's 2018 Sex Toy Snap Session – To Celebrate a Naughty Year
I've been thinking about adding toys and masturbation to my videos to take our love even deeper… I thought I'd give it a test run as super special way to celebrate New Years Eve with you, and see what you think! This will be my first time ever using toys on snapchat 😊 I can't promise it will be regular, but I can promise it will be super hot and that I will be doing it on New Years Eve, so please join me and cum and let me know if you think I should do more of it!
I'll be snapping the night of Dec 31, 2017, starting at around 11 pm NYC time, and for the first time using toys on my snapchat… To see these snaps (which will only be viewable for only 24 hours), join OnaGram.com, and let's party!
I will be posting the entire video in the members area of Onagram.com for 24 hours as well – so members who don't have Snapchat can still see it!
JOIN HERE (and once you've joined you'll see how to get added to my private Snapchat).