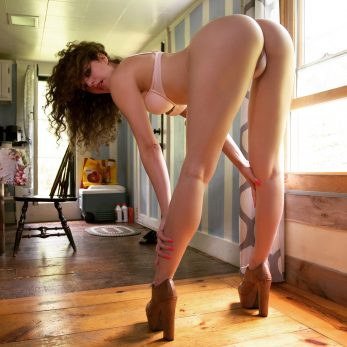 Onagram.com is the 18+ photo and video site for me, Ona of the band ONA. Here you can see all the photos and video that I can't put on Instagram because they contain nudity. The images on the homepage are censored versions of what's inside the members area. The site was started in July 2015 and currently has over 3000 naked photos and over 65 naked videos. I add 2-4 new photos to the members area every day, and new videos are added once a week. I recently started adding some pics that were on Instagram but no longer are, as well as my full snapchat archive, all in addition to naked photos! Only paying members can see this naked content. I also recently started adding extra naughty Toy Show Specials. You can also sort photos by tags, categories, and date taken. The photos and videos inside my members area are exclusively available on this site and are the only naked images and clips of me on the web. My naked video collection includes stripping videos soundtracked by isolated tracks from my music, archived Snapchats, and naked versions of my music videos.
Click JOIN to become a member of OnaGram.com and view my naked photos and videos.
I'm excited to share with you, and thank you so much for your support!!
xx
Ona